SELECT THE ATM REPLACEMENT PART FOR YOUR REQUIREMENT AND CONTACT
emc@electromag.com or CALL +001 619 470 2650

Electro Magnetic Components is an ATM parts manufacturer specializing in high quality magnetic heads, rollers and belts for Diebold, NCR, Wincor, Omron, Tidel, Triton and other ATM machines. Please visit www.atmheads.com for updates to the ATM part number lists for magnetic card reader heads, rollers and belts. These LoCo and HiCo magnetic head assemblies are always in stock and can be shipped the same day we receive your order, overnight if required. Not only do we have good pricing and quality but we can eliminate the overhead associated with stocking all the different card reader head assemblies in the quantities required to service your customers. We keep the magnetic head inventory, you repair the readers.


ATM PARTS LISTS ATM PARTS MAGNETIC CARD READER HEADS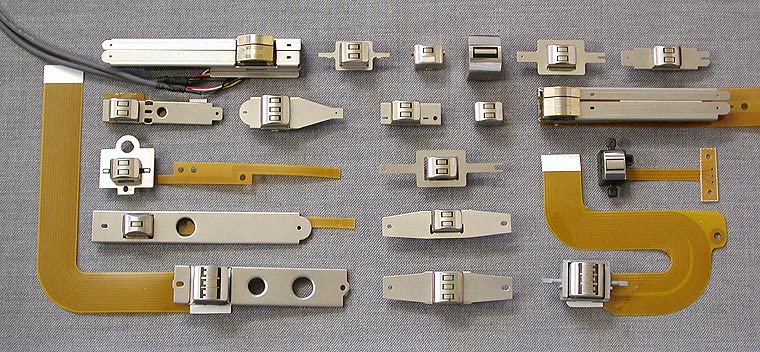 If you have a requirement for LoCo or HiCo magnetic head assemblies used in point of sale, swipe reader, dip reader, encoder or other magnetic head applications please visit www.magneticheads.com and select the magnetic head for your needs. If you have a LoCo or HiCo magnetic card reader head requirement not shown on our web sites please send us a sample and we will give you pricing and delivery for that LoCo or HiCo magnetic head assembly. Please visit the web sites at the bottom of this page for an overview of the many different types of magnetic card reader head assemblies offered by Electro Magnetic Components.

www.atmheads.com www.atmparts.net www.magneticheads.com

SELECT THE ATM REPLACEMENT PART FOR YOUR REQUIREMENT AND CONTACT
emc@electromag.com or CALL +001 619 470 2650